Happy Saturday! And Happy Spring!
Even though it's on the colder side in the Lou (St. Louis), the bright sunny day and the flowers & trees blooming make for a marvelous day. Today I am sharing my card for this week's
Mojo Monday Sketch challenge
This card was also made for the
SSS Wednesday Challenge, Happy Birthday.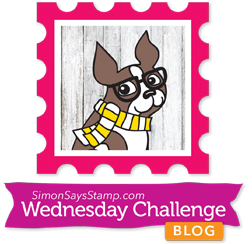 I've vowed to start using my stash, so my papers are from retired SU! A Walk in the Park. The blue is Baja Breeze which I wish never retired, but I feel that way about every blue. The cute elephant is Avery Elle.
Hope you like it! Have a great weekend! Hugs, Marilyn